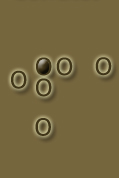 GORDON SCHOOL SONG

We're loyal to you Gordon High
We'll always be true Gordon High
We'll back you to stand
Against the best in the land
For we know you will stand
Gordon High. Rah! Rah!

So snap out that ball, Gordon High
We're backing you all, Gordon High
Our team is the fame protector
On boys, and we'll expect
A victory from you, Gordon High
"The Internet Home of the Gordon Longhorns Since June 27, 1999."
This site is privately owned and operated. Click here for disclaimer.
GORDONLONGHORNS.COM Copyright ©1999-2019, All Rights Reserved.
All images and data, including historical data, found on this site are subject to this copyright.