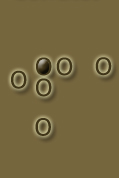 2016-2017 Division One - District Eleven - Texas Six-Man Football
Gordon - Lingleville - Gorman - May


"The Internet Home of the Gordon Longhorns Since June 27, 1999."
This site is privately owned and operated. Click here for disclaimer.
GORDONLONGHORNS.COM Copyright ©1999-2019, All Rights Reserved.
All images and data, including historical data, found on this site are subject to this copyright.